Hello lovely readers, I'd like to introduce you to April's final sponsor, Lolo, who runs the
Respice Finem
jewellery and photography shop on Etsy. Lolo is offering a giveaway just for you City of Blackbirds readers, read on to find out more!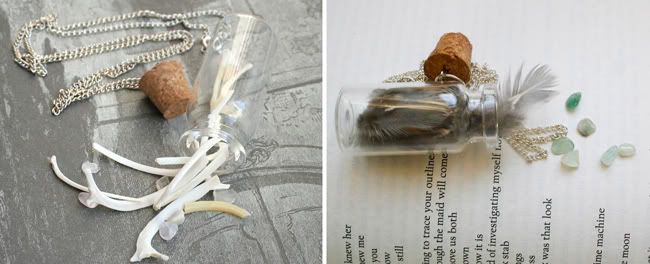 Tell us a little bit about you and your business?
My name is Lolo and I spend a lot of time in the Dales taking photographs and hunting for bones which I make into jewellery and art pieces. When not in the wild or my 9 to 5 job I'm either at craft fairs or sat cross legged on my bed using my dremel or hot glue gun!
What inspires you?
I'm constantly inspired by my other creative friends. It's wonderful to have people to bounce ideas off and get feedback from.
What do you do if you find your creativity getting blocked & you need a little boost?
I go to London and spend some time in the museums and art galleries. It's impossible to not be inspired! My favourites are the British Museum, The Hunterian and The National Gallery.
Do you have plans for the future that you would like to share?
I'm taking a couple of months off from doing craft fairs to work on some new jewellery ideas that I've had in my head for too long. I need to get them out!
Giveaway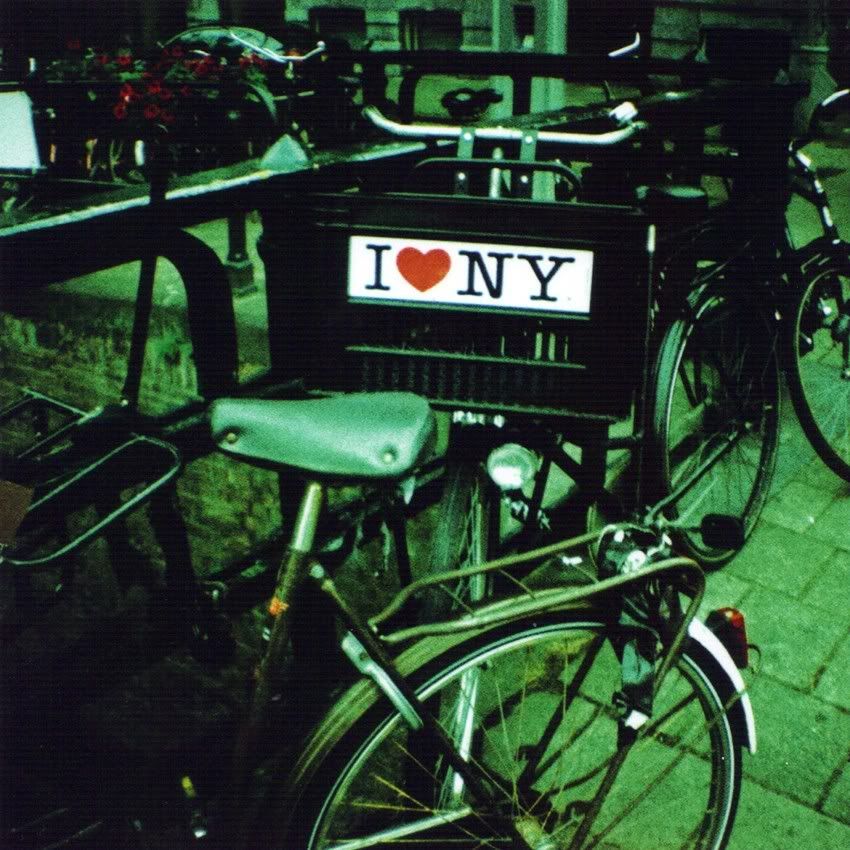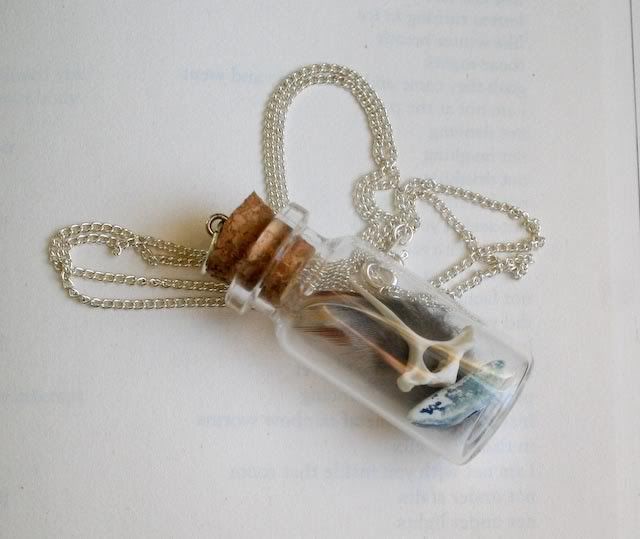 Lolo has very kindly offered the two items above as a giveaway package especially for City of Blackbirds readers! To win one of her unique vial necklaces, as well as one of her Diana Mini prints, please leave a comment below telling me which is your favourite item from her
Etsy shop
.
You have until Wednesday 4th May to enter, please make sure you leave an email address or link to your blog as contact details.
Good luck!